Although Emma Watson's first big role post-Harry Potter is in The Perks of Being a Wallflower, her first true work after the J.K. Rowling series closed is in My Week with Marilyn. We've finally gotten our hands on a photo of Watson from the Michelle Williams-starring film.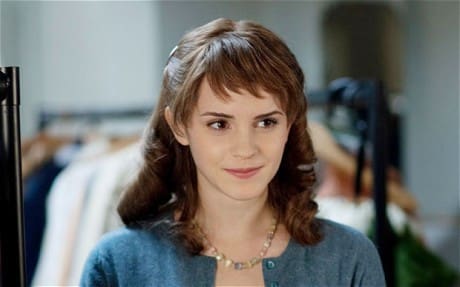 Watson plays a wardrobe worker on the film Marilyn Monroe was in England to make,
The Prince and the Showgirl
-- that also starred Laurence Olivier.
My Week with Marilyn
is about the man, Colin Clark, who was assigned to assist Monroe while she was in the U.K. filming the movie. He wrote a book about the experience, but left one week out of the account. The film follows what happened during that week.
Williams has been earning raves for playing Monroe and from early
My Week with Marilyn trailers
, Kenneth Branagh kills it as Olivier.