Footloose barely missed the box office title this week, but its resonance was clearly felt. The universal story transcended decades and captured the hearts of audiences and will continue to do so as more and more witness what makes Footloose so fantastic. (Check out our Footloose review). Here are a few Footloose quotes to give some Monday morning inspiration to Cut Loose… Footloose!
A majority come from the lightning rod of the film that is Ren. Director Craig Brewer has managed to capture lightning in a bottle twice for the Footloose world in his casting of Ren in Kenny Wormald and Julianne Hough as Ariel.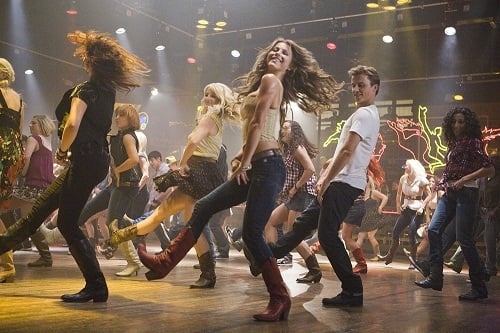 Willard:
Where you from? You talk funny.
Ren
: I talk funny? You should hear you from my end. |
permalink
Rev Shaw Moore.
We cannot be missing from our children's lives. They are ours to protect. |
permalink
Ren:
What's the deal with the preacher's daughter? Is she worth all that attitude? |
permalink
Ren:
Maybe I got a shot at making a change. |
permalink
Ren:
I know you got to do what you do. But that ain't going to stop it from happening. |
permalink
Ren:
This is our time. |
permalink
Ren:
Let's dance! |
permalink