Harry Potter fans, listen up! On December 29, Warner Bros Home Video will be pulling all Harry Potter movies from shelves until further notice.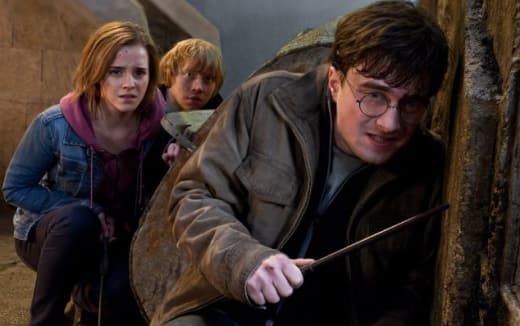 It appears that Warner Bros is taking a page from Walt Disney. Disney famously releases movies from its vault and only allows them to sit on shelves for an exact period of time. Then, at a later date, they release films individually to thunderous anticipation.
This edict will also affect the newly released
Harry Potter and the Deathly Hallows Part 2
, which lands in stores November 11. So, that means audiences will only have six weeks to pick up that final chapter to J.K. Rowling's series.
So, whether you are interested in owning
Harry Potter and the Sorcerer's Stone
-- the first film -- or
Deathly Hallows Part 2
-- the last one -- you better get into stores before December 29.