The new trailer for I Melt with You has premiered and gives an insight into the emotional bromance picture. I Melt with You stars Jeremy Piven, Rob Lowe, Thomas Jane and Christian McKay as friends whose annual trip to Big Sur unleashes inner turmoil and an emotional expose.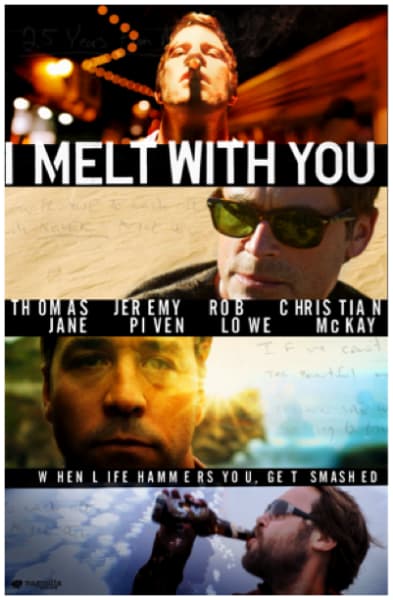 In
I Melt with You
, four college friends spend a week together every year in Big Sur to mark another year of friendship. As the week goes on, with a fair share of partying and sloth, it becomes clear that these four forty-somethings aren't exactly thrilled with where they are in life.
As their honesty becomes more and more pronounced, a promise that was made in their past comes to be revealed and sends the quartet down a dark road.
I Melt with You
lands on Magnolia On-Demand November 4, then in theaters December 9.