Jim Carrey clearly enjoys working with Steve Carell. We've got news that Carrey is in discussions, and very close to a deal, to join Carell in the comedy Burt Wonderstone.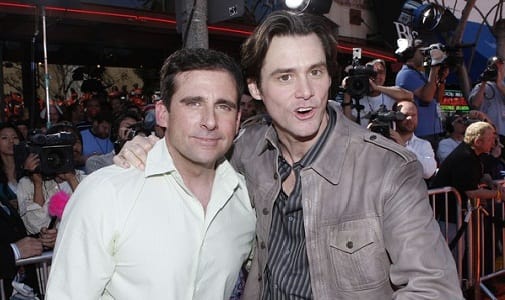 If the deal goes through, which it looks as if it is about finished,
Burt Wonderstone
will be the third time that Carrey and Carell have starred together after
Horton Hears a Who, 
Bruce Almighty
and Carey's tiny little part on
The Office
. 
Wonderstone
follows a pair of magician teams that are rivals in Las Vegas. Wonderstone (Carell) has to rediscover his love of magic after breaking up with his partner. Meanwhile a street magician team is taking their spotlight, forcing the pair to reconcile and make a go at the big time once again.
Burt Wonderstone
will be directed by Don Scardino and released by New Line.