Johnny English Reborn Movie Review: Rowan Atkinson's Super Spy Silliness
by Joel D Amos at . Comments
When reviewing Johnny English Reborn, one thing must be stated at the beginning: This reviewer is a huge fan of its star Rowan Atkinson (check out our Rowan Atkinson interview!). You don't have to enjoy Atkinson's comedic work to appreciate Johnny English Reborn, but the film is directed squarely at his international fan base that has followed him for decades.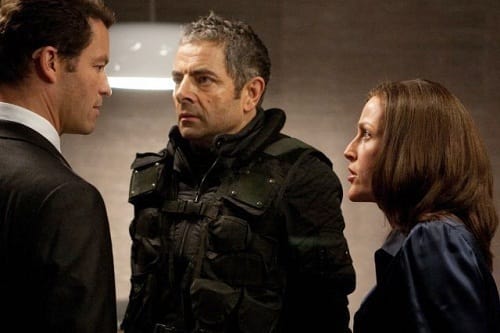 Johnny English is the newest of the comedian's character creations and landed first in theaters in the original film in 2003. It's been years since his British secret agent was in action and the film's first moments let audiences in on what he has been doing.
After a disastrous mission, English escaped to the Far East to learn martial arts and Zen living while residing among like-minded individuals. After years of training, a case emerges at MI7 (the British spy agency in the film) that can only be handled by English. Summoned back to London, he meets with Pamela Thornton (Gillian Anderson) who informs him that the Chinese premier's life has been threatened by a terrorist group called Vortex. It seems English has some experience with Vortex and that is what pulled him out of his semi-retirement.
The story returns to Asia as English and his sidekick (the affable Daniel Kaluuya who plays Agent Tucker) pursue the mystery. Immediately filmmaker Oliver Parker shows what it is that makes Atkinson's English and the franchise so charming to the UK actor's fans. There's a chase scene where English never loses his cool and meanwhile the man he pursues is expending all sorts of energy. Johnny English may be a fool most of the time, but he always gets his man -- largely due to comedic luck.
What we also enjoyed about
Johnny English Reborn
is how the supporting cast knows to play their roles seriously. That fact only infuses the film with more humor. Anderson, Rosamund Pike and Dominic West all play fellow agents and from their performances, the audience would think they
were
in a James Bond picture. This is the Atkinson show, from beginning to end, and he relishes and excels in every minute of it. Because those actors "act" as if Bond was about to enter the room, when Atkinson does, it provides an immediate chuckle factor that is off the charts.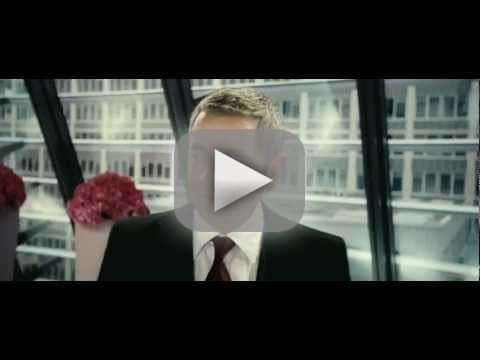 Parody films often take the serious aspects of what they are lampooning and turn them inside out and upside down to extract the humor. What Atkinson does, both with his character and this film series (he also aided in the writing of the film), is to play it straight. It doesn't always work to have the funnyman be straight. Agent Tucker is technically the straight man in Johnny English Reborn, but Atkinson's English plays it straight as well while he foibles about. That is what makes him so hilarious. In Atkinson's mind, this is a James Bond film… with laughs.

Johnny English Reborn isn't for anyone who doesn't appreciate advertised-a-mile-away humor. Sure, many of the jokes' arrival are telegraphed ahead of time. Yet, there is something in the delivery -- specifically the face -- of Rowan Atkinson that for his fans, there is no better brander of that type of humor on the planet.
Oh, and if you are a fan of Mr. Bean, stay around through the credits for a delightful and delicious treat!