Peter and Bobby Farrelly are achieving a lifelong dream bringing The Three Stooges to the big screen. Their Three Stooges premieres April 4, 2012 and very little has been seen or heard from the production until now. The film's first teaser poster has premiered and it is asking us to, "Just Say Moe!"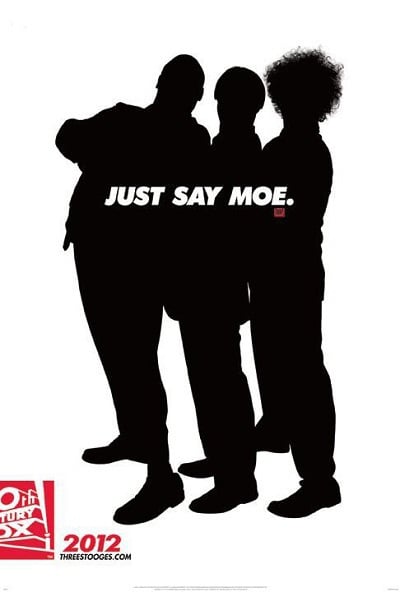 The Farrelly's
Stooges
has an impressive cast led by Sean Hayes as Larry, Chris Diamantopoulos as Moe and Will Sasso as Curly. The supporting cast rocks with
Jane Lynch
, Sofia Vergara, Larry David (who in our opinion could have been a Stooge) and Jennifer Hudson.
As for the plot, little is known except it involves our favorite trio and a reality show. That's right, you read that correctly.