Whether he meant to or not, Russell Crowe has let something slip from the set of Man of Steel. The Superman reboot features Crowe starring as Superman's father Jor-El. His tweet from the set today was interesting to say the least.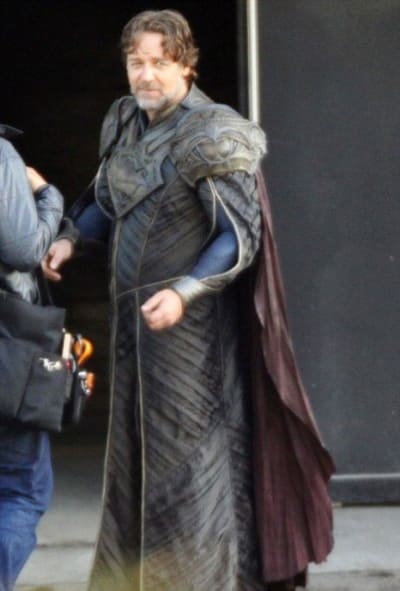 "15km bike ride, umpteen hours fighting Michael Shannon. He's very hard to put down," Crowe said on his Twitter account.
Let's analyze that "fighting Michael Shannon" part. That clearly means that Crowe's Jor-El will be doing some sort of battle with Shannon's General Zod. No such fight took place in the Christopher Reeve
Superman
series, so this is some news!
Shannon told us exclusively about filming Man of Steel
earlier this year and he was just beginning his effort. It looks like the
Machine Gun Preacher
star gets into it with Crowe.
We can only guess that the action between Jor-El and Zod will take place on Krypton, long before the planet explodes and baby Superman is sent to Earth.
That makes us wonder: What else does director Zack Snyder have up his sleeve?