Martin Scorsese Shows Off Almost Done Hugo at New York Film Festival
by Joel D Amos at . Comments
It was only the second time in history that the New York Film Festival screened a film that was not quite finished. The first was Beauty and the Beast and now the second is the Martin Scorsese film Hugo (Be sure to check out the Hugo trailer).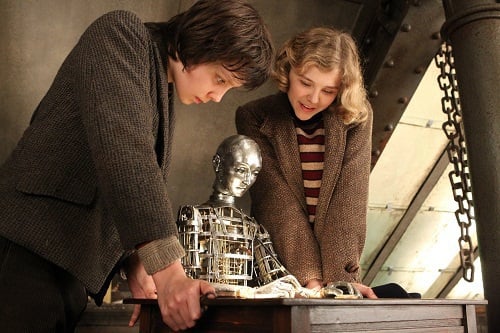 "This is a really special evening for us," said Richard Pena, NYFF selection committee chairman, as he introduced the director. "There's only one other time, back in 1991, that we've screened a work-in-progress as part of the festival, and that was
Beauty and the Beast
. We're just as proud this evening to have this film."
The legendary director emerged to greet the crowd before the screening and was met with a thunderous standing ovation worthy of the man's iconic work. As Scorsese walked towards the podium, it was clear he was proud of his work that was about to be shown. But, he cautioned, this was truly a work in progress. "There are still what are called previsualizations," Scorsese said. "Computer generated people that they promise are going to be human -- pretty soon, I hope. And you will see a few wonderful green screen moments where you can put in anything you want."
It is not hard to believe that early responses to
Hugo
include the phrase "best use of 3D ever," as CinemaBlend put it. The chorus of cheers for the film was universal and only adds to the anticipation for the November 23 release by Paramount. The film, based on the bestselling book by Brian Selznick, features an enormous cast including Sacha Baron Cohen, Jude Law, Emily Mortimer, Christopher Lee, Ray Winstone, Asa Butterfield and Chloe Moretz.