Milla Jovovich and husband Paul W.S. Anderson are back at work on Resident Evil: Retribution after a worldwide promotional tour for their The Three Musketeers (check out our Musketeers review). Jovovich is thrilled to be back to work on the franchise she and her hubby created and even gave fans a treat by tweeting a photo from the set in her "I just got bit by a zombie" best.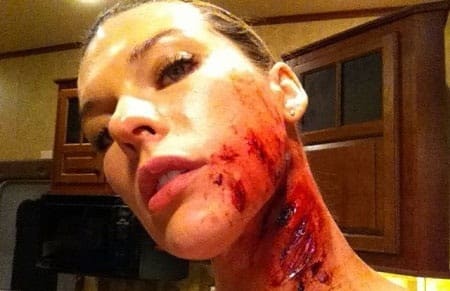 Movie Fanatic reported that
Michelle Rodriguez is back
with the franchise. Also sure to thrill fans is the news that a character, Leon Kennedy from the video game series, will be making his first appearance in the film franchise with the release of
Resident Evil: Retribution
. The actor charged with bringing the wildly popular video game character to life: Johann Urb (
2012
).
Resident Evil: Retribution
is the fifth film in the series that debuted in 2002.