We thoroughly enjoyed Hugh Jackman's performance in Real Steel (as we noted in our review), especially after having sat down with the star personally to discuss the film and his character.
The charismatic Australian actor was at his best in the rock 'em, sock 'em flick, and we're honored to have said as much in advertising campaigns for the Walt Disney sci-fi action project.
Check out this screen capture of Movie Fanatic's quote in a Real Steel TV spot ...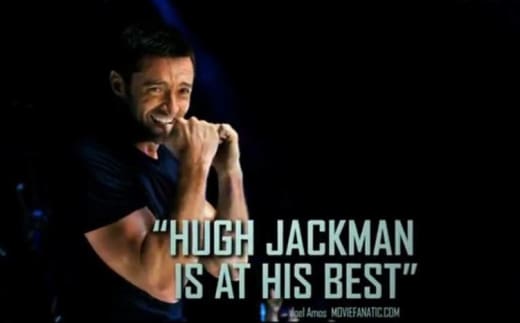 NOTE: For more lines actually from the movie, check out our page of Real Steel quotes!