Paramount Pictures has released a new poster for the charming looking Hugo. Martin Scorsese debuted the movie at the New York Film Festival, and the response was universally awe-inspiring.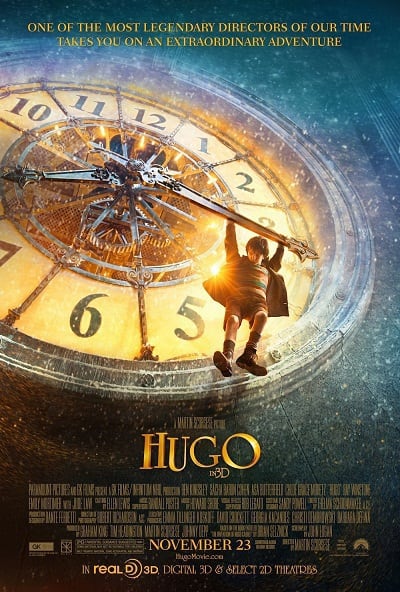 What we adore about the new poster above is Scorsese, ever knowledgeable about film history, is paying homage to the 1926 silent film
Safety First
on the one-sheet for his first 3D film. It's an iconic image of a man hanging off the hands of a clock on a tall clock tower.
Hugo
is based on the wildly wonderful book
The Invention of Hugo Cabret
by Brian Selznick and arrives on screens November 23.