The viral site for The Girl with the Dragon Tattoo is taking over the world in its ability to generate buzz for the David Fincher film and their latest is a new poster from the highly anticipated film.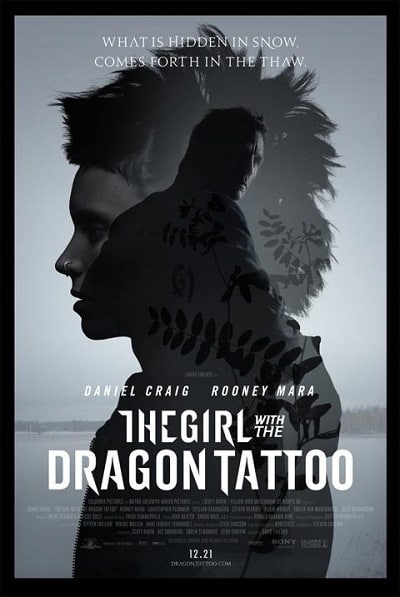 The Girl with the Dragon Tattoo
poster leads with the movie's tagline, "What is hidden in snow, comes forth in the thaw." The line has been featured prominently on the wildly inventive site promoting the film,
Mouth Taped Shut
.
The new poster is honestly a thing of true beauty. Rooney Mara is in the background, with just her head shown, nose piercing prominently displayed. Daniel Craig is at the poster's center, glancing back at the camera as the leaves of a plant emerging from the Swedish winter slowly make their way up.
Movie Fanatic cannot wait to see what Mouth Taped Shut comes up with next.