Pink, who will be known on film by her full name Alecia Moore, is making her film debut in filmmaker Stuart Blumberg's sex addiction dramedy Thanks for Sharing.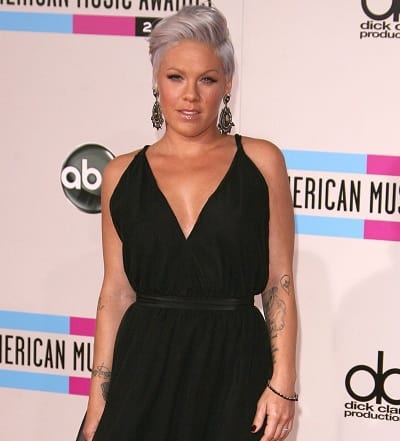 Thanks for Sharing
features an all-star cast including Tim Robbins, Gwyneth Paltrow, Joely Richardson and Mark Ruffalo. Blumberg, recently nominated for an Oscar for Best Screenplay for
The Kids Are All Right,
began shooting his film in New York City in late September. Moore is heading to the set as we speak.
The film follows friends as they navigate the mine field of recovering from sex addiction while still trying to maintain relationships that focus on love versus sex.
"Alecia could not be a more ideal fit for this role," notes Blumberg. "She carries with her just the right combination of heart and edginess for the part of Dede, and we're incredibly excited to share her acting talent with audiences."