The final poster for the Shrek spin-off Puss in Boots has arrived. Antonio Banderas is Puss in Boots and to quote the kitty, "Looking good never looked so good!" How true, Puss, how true.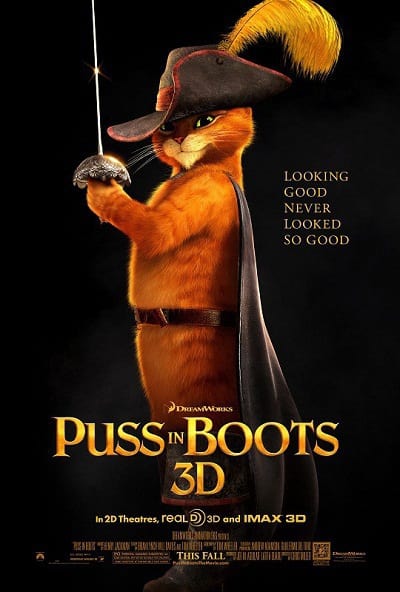 DreamWorks Animation and Paramount Pictures are releasing
Puss in Boots
October 28 and we cannot wait to follow the exploits of Puss before he met Shrek.
The film will premiere in 3D, IMAX 3D and regular 2D and stars Salma Hayek as Kitty Softpaws, Zach Galifianakis as Humpty Dumpty and also features Billy Bob Thornton as Jack, and Amy Sedaris as Jill (yes, that Jack and Jill). 
Don't miss our Puss in Boots commercial parody videos. Look out Old Spice guy, Puss in Boots has got you by a mile!