Real Steel delivered an early knockout at the box office this weekend, easily besting all comers, including the powerful duo of George Clooney and Ryan Gosling.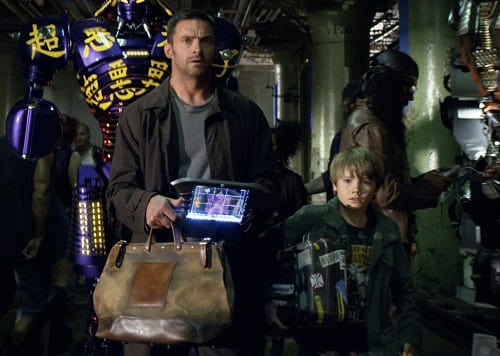 The Hugh Jackman-anchored, robot-based action flick earned over $27 million on Friday and Saturday, backed by strong reviews, including our very own. It helped that Jackman made every talk show circuit and, well, it's Hugh Jackman. Seriously, that guy rules.
We've corralled the top 10 movies from the weekend below, a list that does NOT include one of the bigger bombs in recent memory: Jason Statham's Killer Elite, which cost $70 million to make and is unlikely to earn back half of that...
Real Steel, $27.3 million
The Ides of March, $10.4 million
Dolphin Tale, $9.2 million
Moneyball, $7.5 million
50/50, $5.5 million
Courageous, $4.6 million
The Lion King, $4.6 million
Dream House, $4.5 million
What's Your Number?, $3.1 million
Abduction, $2.9 million