Ron Howard has been as guilty as anyone in the Arrested Development universe telling anyone who would listen that the project will happen. Now that creator Mitch Hurwitz announced that Arrested Development will return on TV and in movie form, Howard is adding his two cents.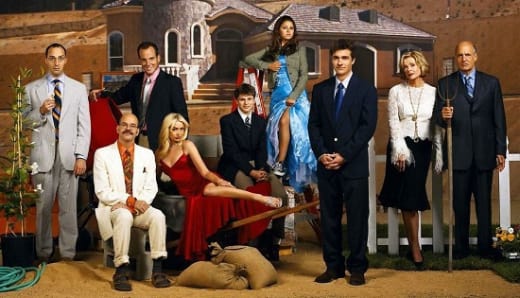 Howard was on the set of G4's
Attack of the Show
and not only confirmed the project, but added a few details. Cue heartbeats racing.
"Mitch Hurwitz is writing. The cast is totally behind the idea and as he (Hurwitz) was working on the movie he began to develop the sense that we need to catch up with these characters. But, it would take too much time in the movie," Howard said. "So, what if we reintroduced, not really like the old episodes, but in a new way using the characters, on TV, and reintroduced the Bluths and everyone around them and then let the actual reunion be the movie."
Howard did not give a timeframe for the debut of the return of the Bluths and
Arrested Development
, and we don't care. As long as this story has been confirmed, which it clearly has, Movie Fanatic could not be more thrilled.
"Every studio is very supportive of the idea. But, there is much to be worked out."