Another first time writer-director releases his film this weekend, and we are two for two in recommending their films. Sean Durkin scored with our Martha Marcy May Marlene review and now Robert Kirbyson has done it with Snowmen.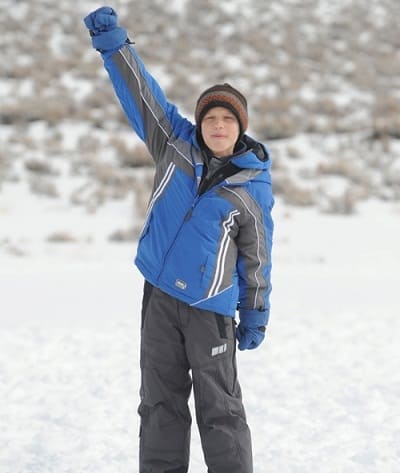 Where
Martha Marcy May Marlene
is dark in its tale of a young person lost,
Snowmen
is uplifting in its ability to bring light to a dark subject matter. Billy is 10 years old and has recently fought back cancer that he thinks will still kill him. Determined to make his mark on the world before his time expires, he sets out to break the world record for number of snowmen built during a 24-hour period.
Kirbyson tells his tale in the most unconventional of ways and it adds up to something original and honest.
His lead is played by Bobby Coleman, who emits a power much older than his age. He may be bald from chemo, but he is full of heart and that is what makes
Snowmen
not a "cancer" movie, but a film about a triumph of the human soul.
Snowmen
is also timely. Even though he is battling back death, Billy still has to deal with bullies, something that is dominating headlines this fall. The supporting cast is stellar, especially the under-appreciated talents of Ray Liotta as Billy's dad. We want a highlight reel of his car salesman's television commercials for the DVD! His relationship with his son is touching as when he senses his efforts to build more snowmen than anyone's ever seen -- Liotta's fierce sensitivity shines through in his support of his son.
Snowmen
is a dramedy in the purest sense of the word. It is truly equally as funny as it is dramatic. Even with a lead who is all of 10 years old, the film's humor is mature and smart.
Liotta isn't the only actor that shines. The onscreen apple doesn't fall far from the tree as Coleman is a discovery in his role as Billy. The kid acts well beyond his decade of living.