Sony Pictures has begun to take the upcoming biography of Steve Jobs and turn it into a biopic. Steve Jobs, by Walter Isaacson, will hit bookshelves later this month and as many know who follow Jobs and his astounding life, it would make for a stellar biography onscreen.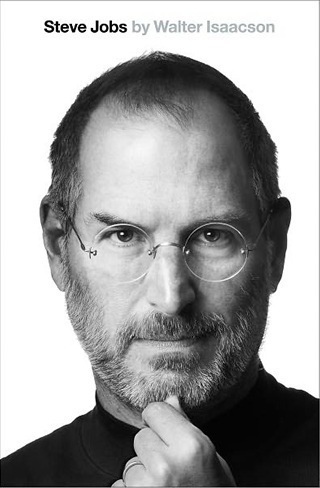 The studio that oversaw
The Social Network
certainly can take the audience inside the world of computer geniuses and make it thrilling. Can you imagine someone with as much historical breadth as Jobs at the center of a biopic? It could be astounding. 
Just this simple paragraph from the book's summary could set the tone for a feature film:
"At a time when America is seeking ways to sustain its innovative edge, and when societies around the world are trying to build digital-age economies, Jobs stands as the ultimate icon of inventiveness and applied imagination. He knew that the best way to create value in the twenty-first century was to connect creativity with technology. He built a company where leaps of the imagination were combined with remarkable feats of engineering."