Texas Killing Fields Movie Review: The Filmmaker's Daughter Delivers
by Joel D Amos at . Comments
The first thing that permeates from Texas Killing Fields is its aura. Directed by Ami Canaan Mann (check out our exclusive video interview), daughter of Michael Mann, it is a film that is all Ami, yet has that familiar Mann stamp all over it. The apple does not fall far from the tree.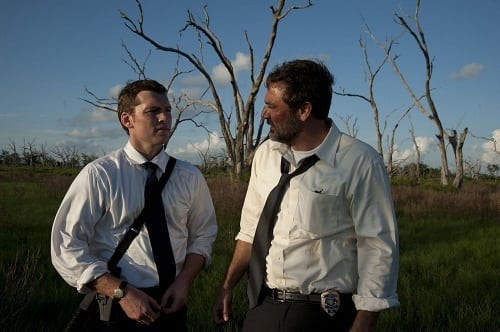 Texas Killing Fields
is based on a true story. Screenwriter
Don Ferrarone
was a DEA agent for 28 years and while in Texas City, Texas, in that capacity, he became aware of the case of a serial killer who was dumping bodies in a swath of desolate land known by locals as the Killing Fields.
Ferrarone took the themes from the real life story of
Texas Killing Fields
and the two detectives chasing the killer and fictionalized the tale to get what we see on screen.
In the film, Jeffrey Dean Morgan and Sam Worthington are Texas City detectives investigating a series of murders. Jessica Chastain is a neighboring town's lead detective who shares their drive to catch this killer.
Ami Canaan Mann's
Texas Killing Fields
world is dreary, but that's how it should be captured. There is an underworld presence that is continually simmering to the top.
Worthington is at the top of his game. He commands every frame of film he inhabits. It's also a joy seeing Morgan almost serve as the film's lead. His character is both the heart and soul of
Texas Killing Fields
. Morgan keeps Worthington grounded and provides the springboard for Worthington to soar as an actor.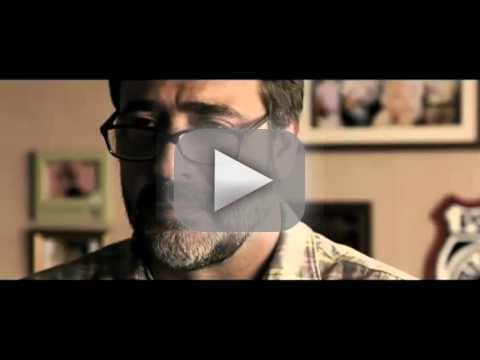 Where Texas Killing Fields runs into trouble is when it establishes storylines that serve more to distract the audience into believing the murder investigation is going one way, when there is no end to that road that they are establishing. In this film, these mysterious characters' storylines never get resolved, they just mysteriously simply go away without any resolution. There are other ways to lead audiences down a road of mystery that only at its heart is really just another spoke in the who-done-it wheel.

In Texas Killing Fields, the "did they do it" characters miss the mark and provide nothing more than a distraction from the solid mystery Mann has crafted. But, overall, Mann has emerged from her father's shadow with a story that packs some punch with a cast that raises their game to meet the story's shock and awe.