The Adventures of Tintin has debuted its latest trailer, and it's a UK sneak peek from the highly anticipated animated film.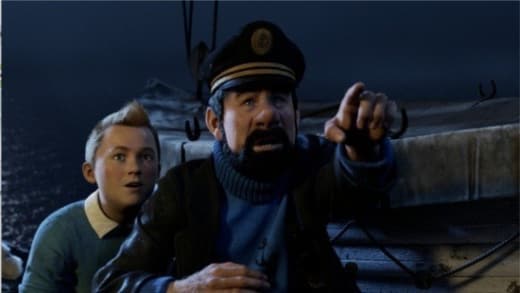 Any film from the creative teaming of
Steven Spielberg
and Peter Jackson has to garner attention. With Jackson producing and Spielberg directing,
Tintin
already looks like a winner.
Toss in the fact that it has
Daniel Craig
, Simon Pegg, Nick Frost, Jamie Bell, Toby Jones and Mackenzie Crook providing the vocal work and you've got a Christmas present that arrives on December 21.
Bell plays a journalist who never backs down from finding the truth. That passion lands him on the adventure of a lifetime.