The Avengers has been releasing photos and having snippets of its visuals in trailers such as the Captain America Blu-Ray trailer, but now the real deal is almost upon us.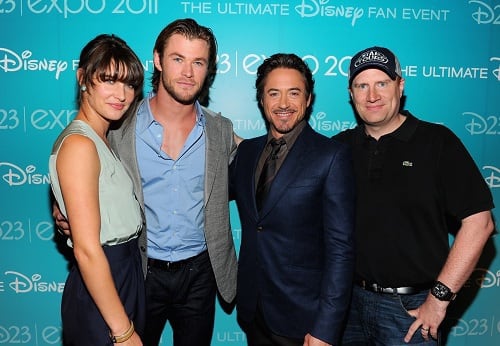 Marvel Studios has announced that the first full trailer for
The Avengers
will be available online on October 11. Movie Fanatic will bring it to you as soon as it's live.
The Avengers
has to be the movie event of 2012. By combining the biggest hit heroes of the Marvel universe, it is a super, superhero movie.
Joss Whedon is directing his cast that includes Robert Downey Jr. as Iron Man, Chris Hemsworth as Thor, Chris Evans as Captain America, Scarlett Johansson as Black Widow and Jeremy Renner as Hawkeye.
Stay tuned!