After teasing us with partial pictures, the Farrelly brothers have given us our first look at their versions of Larry, Curly and Moe for The Three Stooges.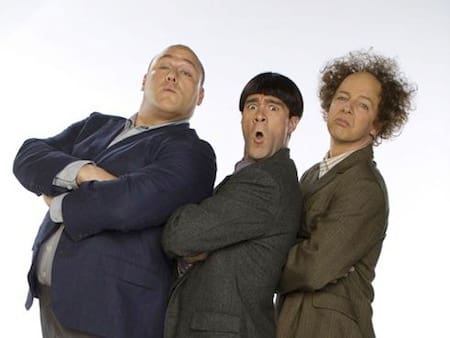 So, who are these guys stepping into legends' shoes?
Sean Hayes is tackling Larry, Will Sasso is Curly and Chris Diamantopoulos is Moe.
It's nice to finally have a full image after
The Three Stooges poster
teased the trio. But, what still isn't clear, and probably won't be until we see a trailer, is what the film will truly be about. This isn't a biography -- that much appears to be true as early reports have the comic threesome in a reality show. So, they're in modern times?
Movie Fanatic will keep you posted as more details come out. Color us intrigued.
The Three Stooges
lands in theaters April 4, 2012.