With a superstar cast, a timely premise and a director equally adept at comedy and action, Tower Heist is looking like a winner.
Universal has released the second trailer from the Brett Ratner directed film that stars Ben Stiller, Eddie Murphy, Matthew Broderick, Casey Affleck, Tea Leoni, Michael Pena, Alan Alda and recent Academy Award nominee Gabourey Sidibe. Told you about that cast!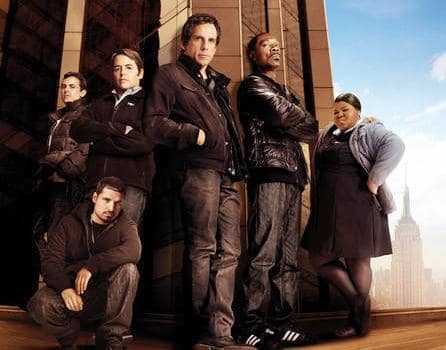 Ratner (
Rush Hou
r,
X-Men: The Last Stand
) appears to have
Tower Heist
firmly in his wheelhouse and solely based on their scenes together in the trailer, Murphy and Stiller are a comedy-action duo that explode on screen.
The film is timely in that its story follows a Wall Street financier who is found guilty of a Ponzi scheme that has milked investors of hundreds of millions of dollars, including the staff at the luxury tower where he lives. Stiller, Broderick, Affleck, Pena and Sidibe are workers at the building and they too have lost their entire savings and retirement to the building's once beloved resident.
Tower Heist
hits theaters November 4. Like what you see? Check out the first
Tower Heist trailer
!