Movie Fanatic and many of our readers thought that Christopher Nolan could not have been a better choice to direct the next big screen version of The Twilight Zone. With the news today of who was chosen to direct The Twilight Zone, we have to reconsider our thoughts and give it up to the man who directed Cloverfield and Let Me In.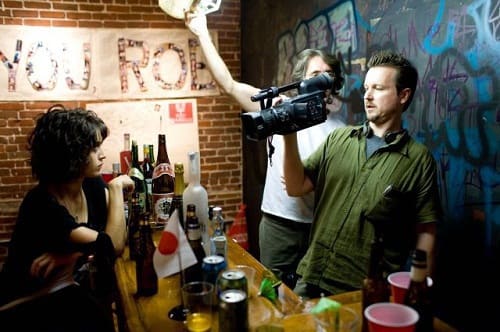 Matt Reeves has been selected by Warner Bros. to bring the next cinematic incarnation of
The Twilight Zone
to the big screen.
Rod Serling made
The Twilight Zone
appointment TV back in the early days of the format. And in the early 1980s, a quartet of astounding directors led by
Steven Spielberg
brought four vignettes to the screen in their version of the famous franchise.
Now, the keys to
The Twilight Zone
machine belong to Reeves. The film is being scripted by Jason Rothenberg and will be co-produced by Appian Way with Leonardo DiCaprio leading the producing team.
Warner Bros. is describing their new version of
The Twilight Zone
as a "big science fiction action movie with a single freestanding story."