One thing has been lost with all the good new about Breaking Dawn breaking box office records: The film is making certain audience members sick and some are even having seizures. And no, those having a physical response to the birthing scene of Bella will not be getting refunds.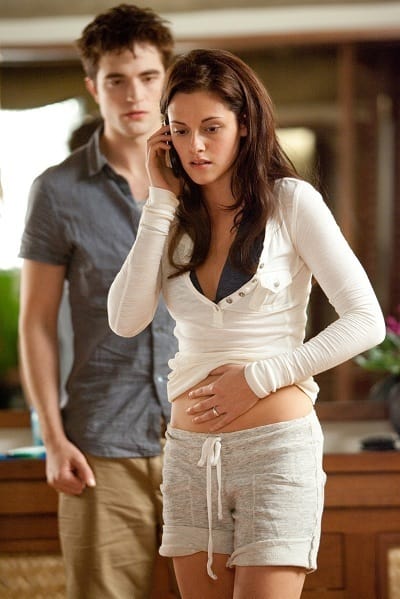 Brandon Gephart of Sacramento went to see
Breaking Dawn
, never expecting that he would have a seizure. But, according to the Sacramento CBS station, that is exactly what happened to the California resident. He is merely one of a slew of stories popping up about people getting sick since
Breaking Dawn
debuted November 18.
Apparently it's not so much the actual Bella birth that is making people ill, it is director Bill Condon's filmmaking technique that employs flashes of white, black and red during the scene that is triggering the episodes.
Are any of our Movie Fanatics having a reaction to
Breaking Dawn
other than euphoria over seeing their favorite vampire and human get married? Let us know!