Brian Grazer Replaces Brett Ratner as Oscar Producer, Who Should be Host?
by Joel D Amos at . Comments
Tower Heist director Brett Ratner stepped down as Oscar producer, and another Tower Heist alum is stepping up to take his place. Brian Grazer, producer of the Eddie Murphy and Ben Stiller-starring heist flick, has been announced to take over the producing duties for the Academy Awards. Movie Fanatic now wonders: Who should be host?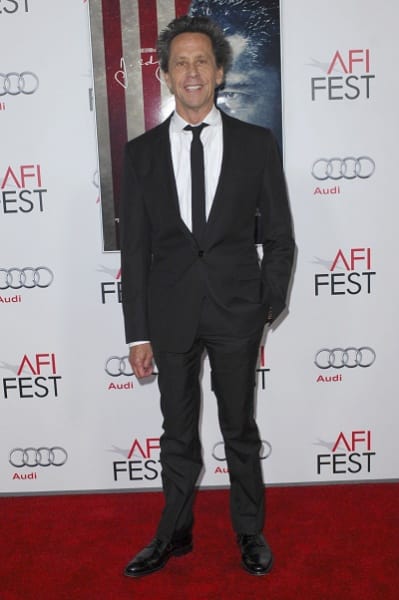 Academy president Tom Sherak released a statement reflecting his joy in the Grazer appointment.
"Brian Grazer is a renowned filmmaker who over the past 25 years has produced a diverse and extraordinary body of work. He will certainly bring his tremendous talent, creativity and relationships to the Oscars," Sherak said.
Grazer added his two cents on the news in the same Academy statement. "It's very gratifying to be part of a show that honors excellence in the medium to which I have devoted so much of my career."
Now that the Oscars have its producer, we want to know who you think should host.
Movie Fanatic has a few thoughts. Not that he should, but look for Ben Stiller's name to get floated around. Grazer, producer of his
Tower Heist
, could easily switch one
Heist
co-star for another in what would be a weird move of sorts. Sure, Stiller would be a stellar choice, but going from the Ratner-
Eddie Murphy
Tower Heist
tandem to the Grazer-Stiller one wreaks of too much insider favoritism.
Ricky Gervais, who famously hosted the Golden Globes, has thrown his hat in the ring. He was talking to
Access Hollywood
and reported that the Academy hasn't asked, but he would be willing to give them a discount. "I can knock off 20 percent," he joked of his fee. Why would Gervais want the gig, besides the honor of course? "It's tempting because for three hours, I'm the most feared man in LA, so that's nice."
We want to know, who do you think should host? Some internet buzz has started for the Muppets to take on the duties.
But, Movie Fanatic asks: What about Kevin Spacey? He's an Oscar winner, has incredible stage presence, is a song-and-dance man and here's a little known fact: He began his career as a stand-up comedian. Sounds like a winner to us!