Christian Bale is out promoting The Flowers of War and spoke to a Philippine newspaper about his work on The Dark Knight Rises. Specifically, Bale was boasting about the brilliance of his co-stars Anne Hathaway, Joseph Gordon-Levitt and Tom Hardy. And check out these hi-res scans of the incredible photos featured recently in Empire.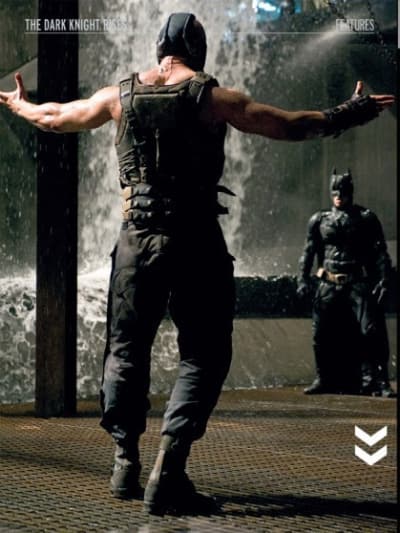 "I'm terrible at auditions, so I'm very impressed when somebody really seems to acquire an ownership of a character without having worked on it or prepared for some amount of time. I saw that in Anne," Bale said.
"In many ways, she has the hardest job. There are a number of people who feel that the Catwoman role has been defined previously. So, I always saw Anne's role as being the toughest job of any of us."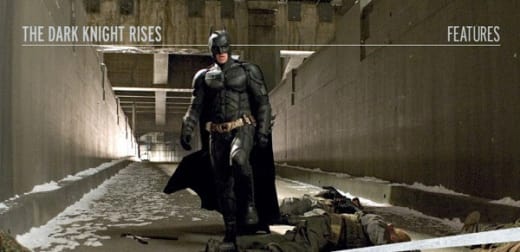 Bale was also generous speaking about the villain of
Dark Knight Rises --
Bane, as played by Hardy. "[He is] a phenomenal actor. I like working with him a great deal. He goes the whole hog. I know that Bane has been seen in movies before," Bale said. "But, in my eyes, Tom is essentially creating Bane for the first time so there's great freedom for him to be able to do so." 
And what do you think about Gordon-Levitt in
The Dark Knight Rises
, Mr. Bale? "Joseph is a very intriguing guy," Bale added. "He's somebody who truly seems to love acting. He's a good, smart guy. He did a very good job in the movie."