Daniel Radcliffe is causing quite a stir in movie stills and the trailer for The Woman in Black. CBS Films has released a new still from Radcliffe's first post-Potter film that continues to give audiences the gritty, horror feel to his new film.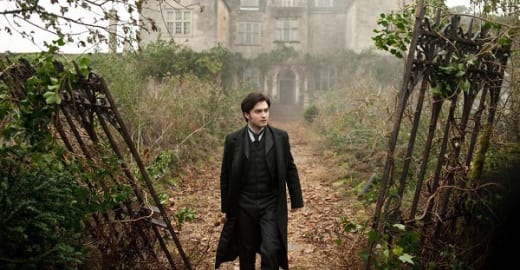 In
The Woman in Black
, Radcliffe stars as a lawyer who journeys to a remote village to get a recently deceased client's affairs in order. As he makes himself comfortable and works alone in the recently passed client's house, things begin to go askew. He unearths long-kept secrets that are haunting the home, complete with visions of the titular
Woman in Black
.
The Woman in Black
opens in theaters February 3, 2012.