As Movie Fanatic previously reported, there is a Steve Jobs biopic in the works. News has arisen that a few casting choices are being considered including a couple of ER vets who are in the lead to get the part: George Clooney and Noah Wyle.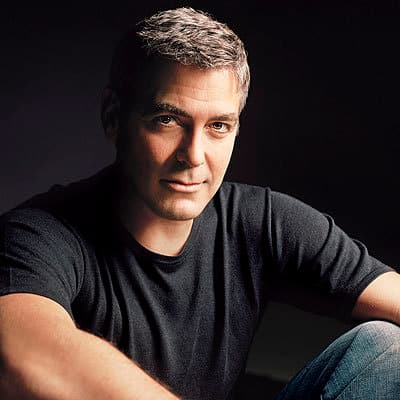 The Jobs biopic is being written by
The Social Network
scribe Aaron Sorkin from the bestselling book by Walter Isaacson.
Although both are superb actors, and Clooney has that movie star wattage (check out our
George Clooney The Ides of March interview
), we believe the better choice amongst the two is Wyle. He has the screen presence to truly capture Jobs and with the help of makeup, can effectively age from brilliant young man to Edison-like inventor and entrepreneur. It may be more difficult to get Clooney to look like Jobs as the young man with a dream.
Wyle even had dinner with Jobs once, and he memorably recalled what happened at his fateful meal. "He took his napkin and started sketching out the schematics and he passed the napkin around the table. The check soon came and we started to get up to leave -- and the napkin just sat there on the table," Wyle remembered. "I thought to myself, 'I got to take that napkin.' My hand was on it, but Steve called from the door and asked, 'Noah, you want to share a cab with me?' So I put the napkin down. I could have had an Edison original!"
What do you think? Who should play Steve Jobs?