Seann William Scott fulfills his hockey dreams in Goon and the film's final poster has premiered. The movie features the American Reunion star as a bar bouncer with dreams of ice stardom. When he is given the chance on a minor league hockey team, he attacks the opportunity with brute force.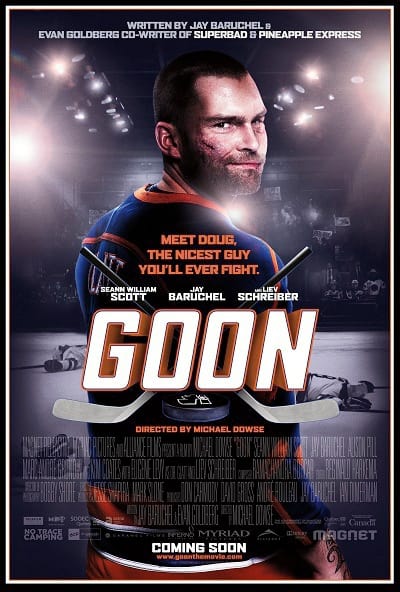 Goon
is based on the book
Goon: The True Story of an Unlikely Journey into Minor League Hockey
and is written for the screen by Scott's co-star, Jay Baruchel. The film also stars the always awesome Liev Schreiber.
Look for
Goon
to be available on-demand February 24 and out in theaters March 30 and don't miss the
Goon trailer
.