John Carter is heading to the big screen on March 9 in 3D, 2D and IMAX 3D and yet we have yet to witness the iconic beast that is featured prominently in the classic novel by Edgar Rice Burroughs -- the White Ape. The first still of Carter and the beast has finally been released.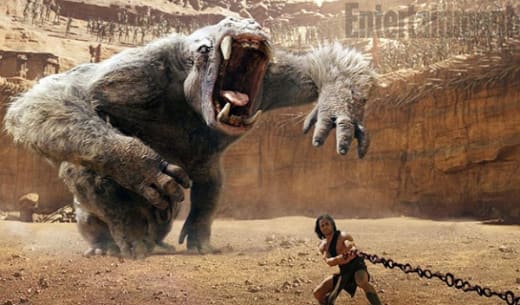 Carter is played by Taylor Kitsch and judging by his predicament in the still above, he will need to summon all his strength to battle the White Ape.
John Carter
director Andrew Stanton spoke to
Entertainment Weekly
about the Carter foe and said it is "a formidable creature that you kind of hear about through the movie, but you never witness."
He adds that they are "nocturnal, almost like moles -- they stopped using their eyes, and just had a heightened sense of smell."
Hope Carter doesn't smell too bad in the above scene!