Fresh off of the release of new images from John Carter, Disney has unleashed the film's new poster.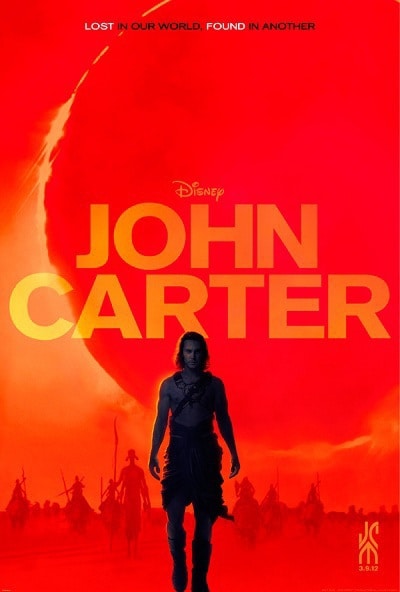 Don't you just love the red permeating through the new
John Carter
poster? It is employed to reflect the landscape of Mars, where our hero has been mysteriously transported from his Civil War era home on Earth.
Friday Night Lights
star Taylor Kitsch is John Carter and Disney promises a new trailer for the film later today and Movie Fanatic will bring it to you. Can't wait! The movie looks rich with stunning visuals and a story that is based on an iconic series by author Edgar Rice Burroughs.
John Carter hits theaters March 9, 2012.