Ricky Gervais, despite having ruffled a few feathers as the Golden Globes host with two previous hostings, will be back to resume his duties for the 2012 Golden Globes.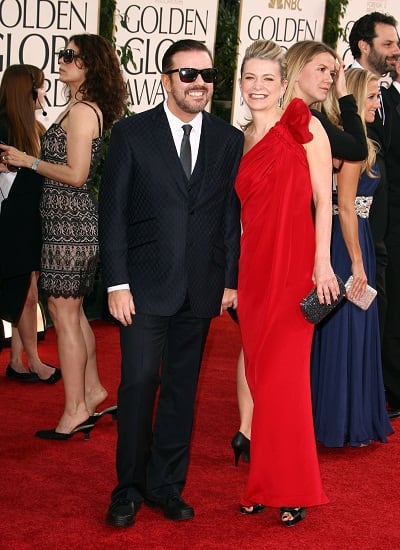 Fresh of the news that
Billy Crystal will host the Oscars
, the Hollywood Foreign Press announced their host in Gervais.
There was talk earlier this week that the choice was to go with Gervais again, or perhaps try the show with no host. Looks like those HFP folks decided that Gervais was worth the risk. Even though he may have extolled his humorous wrath on some of Hollywood's most beloved celebrities, it appears the Golden Globes decided it was worth it after all. In fact, in our opinion, nothing creates buzz for your awards program like a host who can stoke a fire. Cue: Gervais!