Sherlock Holmes fans rejoice, your favorite Guy Ritchie Holmes characters have got their own spotlight in a series of character posters that have just premiered. Director Ritchie has reassembled his titanic leads, Robert Downey Jr. as Sherlock Holmes and Jude Law as Dr. Watson, and don't miss the Sherlock Holmes: A Game of Shadows trailer.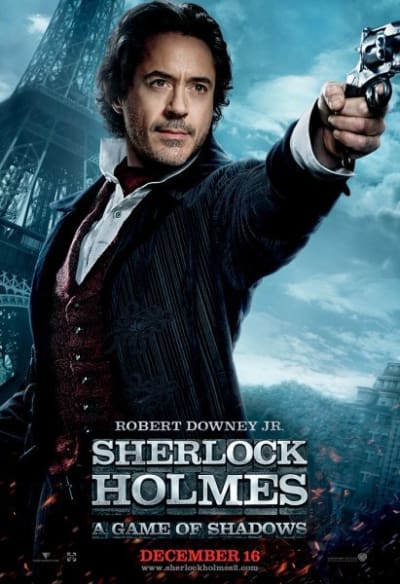 The perfect choice for Dr. Watson is Law, and his character poster shows him at his swagger best. His yin to Downey's yang is impeccable casting and Movie Fanatic cannot wait to see the two back in action when
Sherlock Holmes: A Game of Shadows
premieres December 16.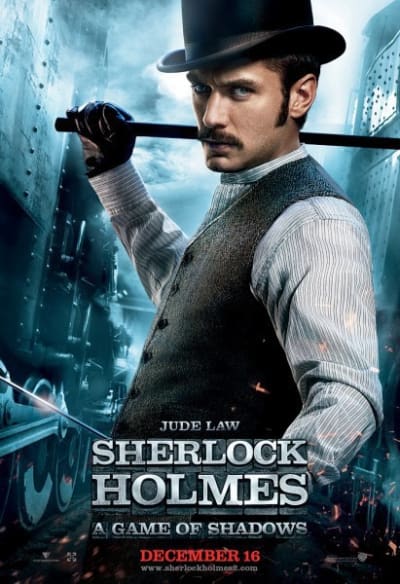 Two new characters debut with the character banners, the first we show you is Noomi Rapace, who portrays a mystical character central to Holmes cracking the mystery as only he can.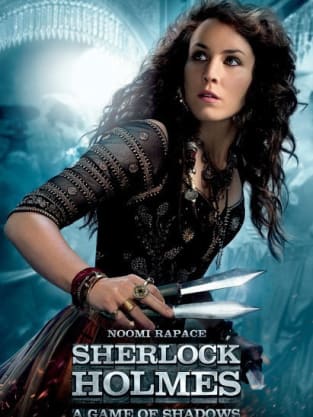 Lastly, the iconic villain of the
Sherlock Holmes
literary series, Moriarty, is played by Jared Harris.