The second chapter in Guy Ritchie's cinematic series centered on Sherlock Holmes has debuted the final poster before the film premieres December 16. Sherlock Holmes: A Game of Shadows has Movie Fanatic truly thrilled as it features the notorious Sherlock villain Moriarty as played by Jared Harris.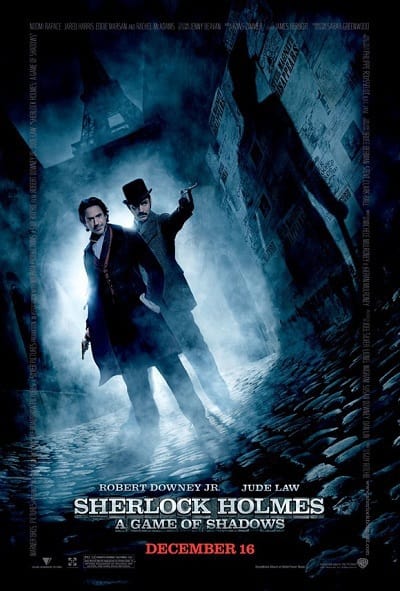 The
Shadows
of the title are reflected in this final one sheet as we see Sherlock (Robert Downey Jr.) and Dr. Watson (Jude Law) chasing Moriarty (we can tell by his iconic hat) down the street with only the villain's shadow being seen.
Sherlock Holmes: A Game of Shadows
also stars Noomi Rapace, Stephen Fry, Gilles Lellouche and Eddie Marsan.