The Artist, The Descendants Lead Independent Spirit Award Nominations
by Joel D Amos at . Comments
The Artist and The Descendants head the pack as the nominations for the Independent Spirit Awards have been announced. The annual awards show celebrates the independent film and in many ways is one way to measure the upcoming Oscar nominees.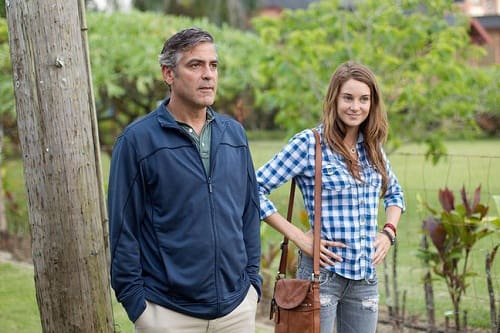 Among the welcomed surprises were the nominations for
Take Shelter
including Best Director for Jeff Nichols, Best Actor for Michael Shannon and Best Supporting Female for Jessica Chastain. After extolling the virtues of the ensemble piece
Margin Call
(check out our
review
), we were thrilled that the film's cast earned the Robert Altman Award for an Ensemble.
Many times when award season rolls around, films that arrived earlier in the year are forgotten.
Beginners
is one of the best of the year (check out our
Best of 2011 so far
) and it was rewarded with a Best Picture nod, as well as nominations for Best Director (Mike Mills) and Christopher Plummer for Best Supporting Male -- even though it arrived during summer.
And finally, one of the best performances of the year was rewarded as
Elizabeth Olsen
earned her first Independent Spirit Award nod for her work on
Martha Marcy May Marlene
.
Independent Spirit Award Nominees:
Best Feature
50/50BeginnersDriveTake ShelterThe ArtistThe Descendant
s
Best Director
Mike Mills,
Beginners
Nicolas Winding Refn,
Drive
Jeff Nichols,
Take Shelter
Michel Hazanavicius,
The Artist
Alexander Payne,
The Descendants
Best First Feature
Another EarthIn The FamilyMargin CallMartha Marcy May MarleneNatural Selection
Best Male Lead
Demian Bichir,
A Better Life
Jean Dujardin,
The Artist
Ryan Gosling,
Drive
Woody Harrelson,
Rampart
Michael Shannon,
Take Shelter
Best Female Lead
Lauren Ambrose,
Think of Me
Rachel Harris,
Natural Selection
Adepero Oduye,
Pariah
Elizabeth Olsen,
Martha Marcy May Marlene
Michelle Williams,
My Week With Marilyn
Best Supporting Male
Albert Brooks,
Drive
John Hawkes
,
Martha Marcy May Marlene
Christopher Plummer,
Beginners
John C. Reilly,
Cedar Rapids
Corey Stoll,
Midnight in Paris
Best Supporting Female
Jessica Chastain,
Take Shelter
Anjelica Huston,
50/50
Janet McTeer,
Albert Nobbs
Harmony Santana,
Gun Hill Road
Shailene Woodley
,
The Descendants
John Cassavetes Award for films made under $500,000
BellflowerCircumstanceHello LonesomePariahThe Dynamiter
Best Documentary
An African SelectionBill Cunningham New YorkThe InterruptersThe Redemption of General Butt NakedWe Were Here
Best Cinematography
Joel Hodge,
Bellflower
Benjamin Kasulke,
The Off Hours
Darius Khondji,
Midnight in Paris
Guillaume Shiffman,
The Artist
Jeffrey Waldron,
The Dynamiter
Best First Screenplay
Mike Cahill & Brit Marling,
Another Earth
J.C. Chandor,
Margin Call
Patrick DeWitt,
Terri
Phil Johnston,
Cedar Rapids
Will Reiser,
50/50
Best Screenplay
Joseph Cedar,
Footnote
Michel Hazanavicius,
The Artist
Tom McCarthy,
Win Win
Mike Mills,
Beginners
Alexander Payne,
The Descendants
Best Foreign Film
A SeparationMelancholiaShameThe Kid With a BikeTyrannosaur
Robert Altman Award for Ensemble
Margin Call