The Dark Knight Rises is close to the finish line in the filming process, at least. Months of post production are sure to ensue, but for now, Christian Bale and Christopher Nolan are "this" close to finishing production on The Dark Knight Rises. Besides a street brawl scene (check out the video), one of the film's final shots is of Batman's "Batwing" and Movie Fanatic has a photo of the epic-looking aerial vehicle for Bale's Batman.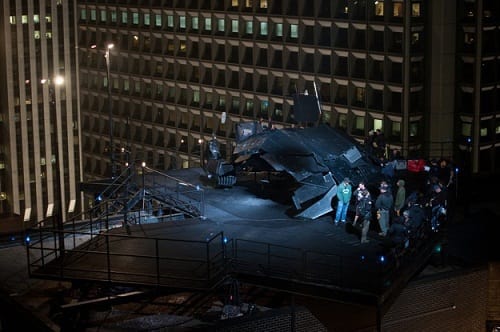 The Dark Knight Rises
won't hit theaters until July 20, 2012. So, until then, photos such as this one will have to serve as enough to keep you going until Bale's Batman and
Anne Hathaway's Catwoman
do battle with Tom Hardy's Bane in the third and final chapter in the Nolan
Batman
trilogy.