Summit Entertainment is sending its season's greetings with their latest poster for The Darkest Hour, out December 25. And what says "to all a good night" better than a good old-fashioned alien invasion story set in Moscow?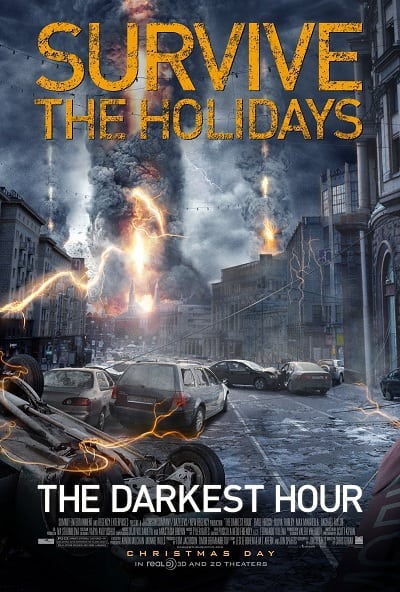 The latest one sheet for
The Darkest Hour
carries the tagline, "Survive the Holidays." Whether its in-laws coming to town for days on end or aliens invading, just making it through the festive season sometimes can be a real stressor.
The Darkest Hour
stars Emile Hirsch,
Max Minghella
, Olivia Thirlby and Rachael Taylor in a Chris Gorak film. Gorak cut his teeth as an art director on films such as
Fight Club
,
Minority Report
and
Fear and Loathing in Las Vegas
. Imagine what he can do with an alien invasion story framework that has truly never before been told from this angle.