Fans of Lord of the Rings were beside themselves when they heard that Peter Jackson was going to helm the series' first chapter The Hobbit. The film, based on the J.R.R. Tolkien novel, takes place prior to the grand adventure that resulted in a Best Picture Oscar for Return of the King.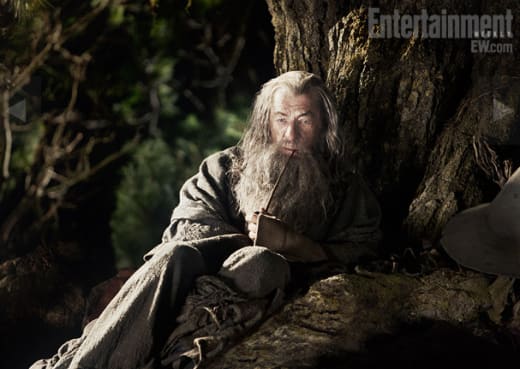 Elijah Wood, who returns to the
Lord of the Rings
world in
The Hobbit
with Ian McKellen and Orlando Bloom, let it slip in a recent interview while promoting
Happy Feet 2
. Although he has not seen the trailer yet, Wood seems pretty certain that
The Hobbit
trailer will debut on December 23 when the Steven Spielberg-directed and Jackson-produced
The Adventures of Tintin
arrives in theaters.
The Hobbit
is set to arrive in theaters December 14, 2012.