Jennifer Lawrence could not have been a more perfect choice to portray the lead in The Hunger Games. Katniss is our heroine extraordinaire and Lawrence, as shown in her Oscar nominated role in Winter's Bone, has the power to command every inch of screen necessary to portray The Hunger Games' leading lady. Further proof of that, beyond the teaser clip that aired during the MTV Video Awards, are the following new photos. The first shows Lawrence in action.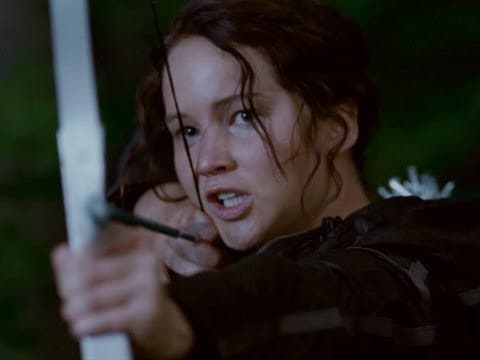 The second photo below gives Movie Fanatic a behind-the-scenes look at Lawrence as she is ready to tackle a filming session on
The Hunger Games
set.

The Hunger Games cast scored a Vanity Fair photo shoot
in its Hollywood issue that only further solidifies the film as one of the most anticipated of 2012.