The Immortals took the top spot at the box office and has given Movie Fanatic an awesome Immortals prize pack (enter here). To celebrate the film's success, we have compiled a series of quotes from the film that takes Greek mythology and brings the story visually into the 21st century.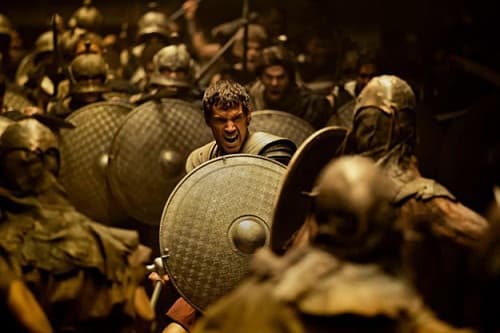 Henry Cavill stars as Theseus, a mere mortal with the fighting skills that the gods recognize as their only hope against the warring desire of Hyperion (Mickey Rourke). Check out the movie if you haven't already in 3D and be sure to read on for more
The Immortals quotes
.
Zeus (to Theseus):
I have faith in you. Prove me right. |
permalink
Theseus:
Today we are offered something we would never have. Today, we fight for honor! |
permalink
Hyperion:
The gods may be on your side, but your pain has just begun. |
permalink
Theseus:
Let's write history... with blood! |
permalink
Athena:
During times of peace, the sons bury their fathers, but in war it is the fathers who send their sons to the grave. |
permalink
Zeus:
If any of you interfere in the affairs of mankind, the punishment will be severe. |
permalink
Phaedra:
To those whom much is given, much is lost. |
permalink
Theseus:
Fight for honor, fight for your children, fight for your future, fight for immortality! |
permalink
Hyperion:
I will end the reign of the gods. |
permalink
Zeus:
If there is one human who could lead them against Hyperion, it would be Theseus. He does not fear danger. He fears only the failure to defend his freedom. |
permalink
Phaedra:
I cannot change the future. You can. |
permalink