The Muppets made an impressive debut, coming in second over the Thanksgiving weekend at the box office with almost $30 million in sales. Jason Segel stars in and co-wrote The Muppets with Nick Stoller and more than captured the essence that is our favorite felt characters (check out our The Muppets movie review).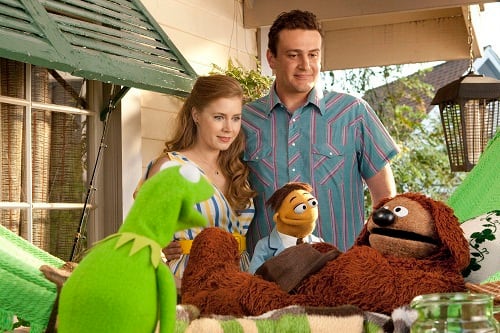 Well written and heartfelt,
The Muppets
produced a slew of memorable quotes that will keep us Muppefied until we can hopefully get a sequel! It's time to start the music and enjoy some
The Muppets quotes
.
Kermit:
Let's just start at the bottom and work our way back up to the top! |
permalink
Miss Piggy:
There's only one Miss Piggy, and she is moi! |
permalink
Fozzie Bear:
Wow, that was such an expensive looking explosion! I can't believe we had that in the budget. |
permalink
Statler:
Is this movie in 3-D?
Waldorf:
Nope! The Muppets are as one-dimensional as they've always been! |
permalink
Animal:
WOMANNN! |
permalink
Kermit:
Maybe you don't need the whole world to love you, you know? Maybe you just need one person.
Miss Piggy:
Oh Kermie... |
permalink
Walter:
Your fans never left you! The world hasn't forgotten! |
permalink
Fozzie Bear:
WAKA-WAKA! |
permalink
Statler:
I always dreamed we'd be back here.
Waldorf:
Dreams? Those were nightmares! |
permalink