Titanic, James Cameron's other top film of all time, is coming back to cinemas on April 6. The master of 3D has done a conversion of his popular romance based on the fateful ocean liner and early looks of the work are simply astounding.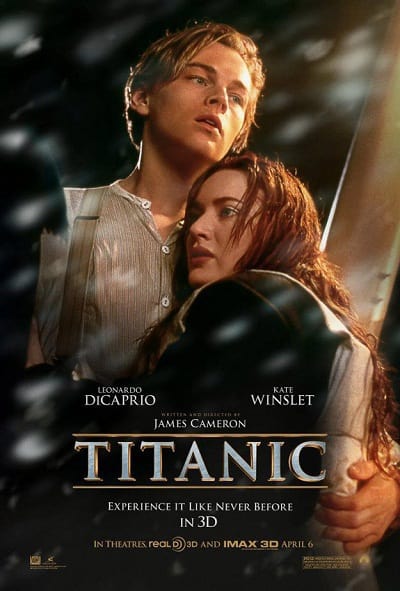 The poster above has been released to celebrate the April 6 release of
Titanic
in 3D. It shows our hero and heroine, Leonardo DiCaprio and Kate Winslet, at their dramatic best in the film that made both actors superstars.
Not only was Cameron the director of the
second highest-grossing film of all time behind Avatar
, but he also wrote the script for
Titanic
. The film went on to win Best Picture and Best Director, amongst a slew of other awards.