Hot on the heels of the 21 Jump Street trailer premiere, the film has released a new poster. Channing Tatum and Jonah Hill are heading back to high school to stop a crime wave and may be the most dapper cops at the prom.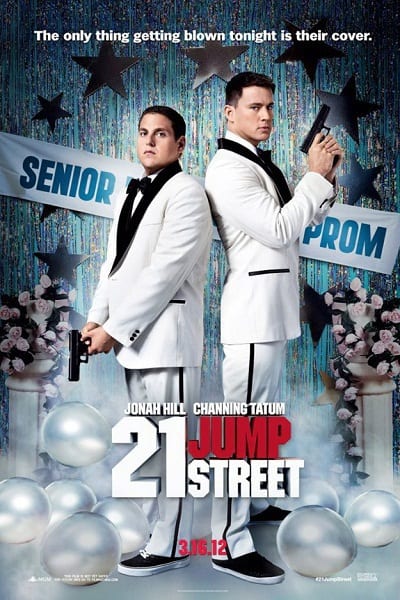 21 Jump Street
has promised a cameo from Johnny Depp to join Tatum and Hill's costars Ice Cube, Ellie Kemper and Brie Larson. If Johnny's on board, the ride back to
Jump Street
could be pretty smooth. 
In
21 Jump Street
, Schmidt (Hill) and Jenko (Tatum) are rookie cops, fresh out of the police academy. Eager to serve, an opportunity to go undercover takes them off their bicycle-riding, beachside duty and promises to be their ticket out. Of course, high school is cruel and before long, Schmidt and Jenko find themselves as vulnerable as they were as teens.