The American Film Institute (AFI) has joined the list of organizations issuing their "best of" lists for 2011 and they have chosen their 10 in no ordained order. One of Movie Fanatic's Top 10 Comedies of 2011 is on the list, Bridesmaids, which is fantastic because more often than not, comedies usually get left off year-end lists.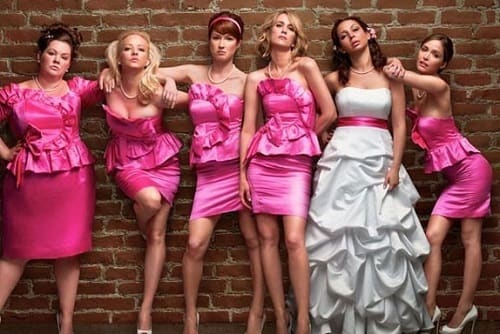 AFI named 10 films and gave two films special awards that were not made in America, and therefore not allowed to be on the list: The
Harry Potter
series and
The Artist
. Movie Fanatic has seen all of the 10, and let's just say this: Our Top 10 Movies of 2011 list will be a tad different. Stay with us for the December 20 debut of our top films of 2011.
AFI Movies of the Year:
BridesmaidsThe DescendantsThe Girl with the Dragon TattooThe HelpHugoJ. EdgarMidnight in ParisMoneyballThe Tree of LifeWar Horse
AFI Special Awards:
The Artist
The
Harry Potter
Series
A film that did not make the list because it is foreign (British) is
Tinker, Tailor, Soldier, Spy
. The thriller did also not make their Special Awards category and we think that is a crime.
However, we do give AFI props for putting
The Girl with the Dragon Tattoo
on there, as that is also another type of film -- like a
Bridesmaids
-- that doesn't normally wind up on people's best-of lists.