As Mission Impossible 4 Debuts: What Is Your Favorite Tom Cruise Movie?
by Joel D Amos at . Comments
It is hard to argue that for about two decades there, there was no bigger star in the world than Tom Cruise. Somewhere between jumping on Oprah's couch and extolling the virtues of Scientology on the world, he may have lost a bit of his luster. But, Cruise is still one of the biggest of the A-list stars and has a body of work that would be the envy of any actor working today... or in yesteryear.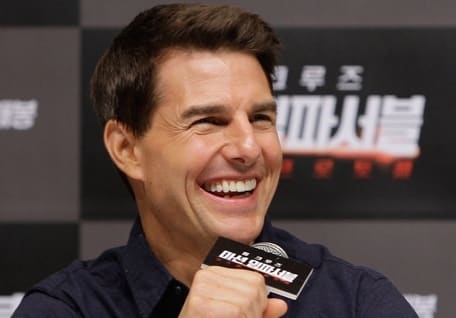 Tom Cruise is back as Ethan Hunt on December 16 in
Mission Impossible: Ghost Protocol
and Movie Fanatic thought it was a perfect time to ask our readers about their favorite Cruise moments on screen from the actor's celebrated filmography.
What is your favorite Tom Cruise movie?