As The Hangover Part II is set to be released on DVD and Blu-Ray tomorrow, December 6 (and stay with Movie Fanatic for our review), Bradley Cooper has announced that plans for the third and final film in the Hangover trilogy are in motion.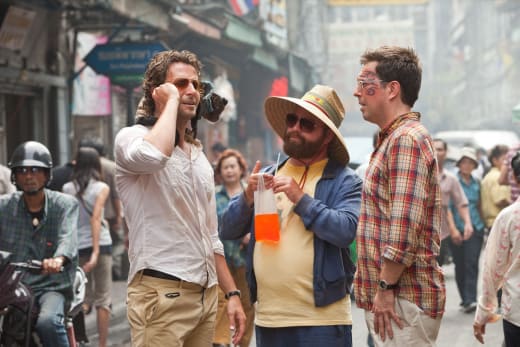 Cooper was on Britain's
Graham Norton Show
and said, "I hope we're going to start shooting in September. I know Todd Phillips is working on the script. We adhered to the formula in the second one, [and] the third would close the trilogy. I think it'll take place in L.A. and not adhere to the structure. It might be different."
Hangover Part II
took in an astonishing $581 million, so the fact that there is a third in the works is hardly a surprise. But, how to close out the series, which Phillips has said would be final, will be the big question. Stay tuned.