In addition to the currently filming Skyfall, Daniel Craig is close to confirming that he will be playing James Bond for five more films. Word arose today out of Hollywood that the current James Bond, and star of The Girl with the Dragon Tattoo, is close to inking a deal that would keep him in Bond's tuxedo for five more films after Skyfall.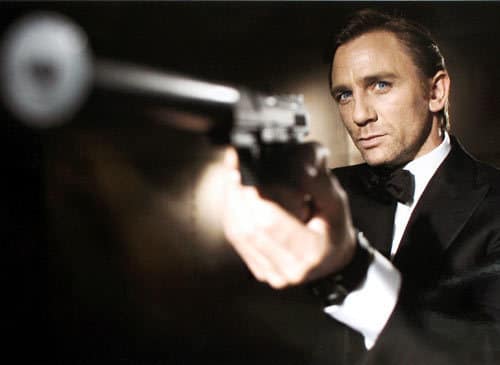 Movie Fanatic just spent some time with Craig in New York City for
Girl with the Dragon Tattoo
(more on that interview upcoming and don't miss
our review
!). And meeting the man face to face, he's even more Bond-ish in person than he is on screen. This is delightful news that Craig will be Bond for years to come as this Bond fan believes he is the best Bond since Sean Connery.
Bond producer Michael G. Wilson, in fact, wants Craig to surpass Roger Moore's record of appearing as Bond by doing eight pictures!
So I guess we can dismiss those
Idris Elba rumors that he's the next James Bond
?