Daniel Day Lewis is Lincoln as far as we're concerned, as evidenced by a photo uploaded on Twitter by Michael Phillips from the set of the Steven Spielberg-directed biopic.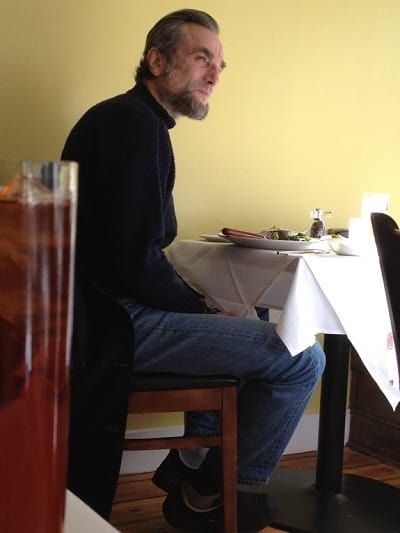 Lewis appears to be taking a break from filming
Lincoln
for a meal in the tweeted shot -- never thought you'd see an image of Abraham Lincoln in jeans!
Lincoln
is currently filming in Virginia and with its pedigree, we are already thinking Oscar. Lewis, of course, is Lincoln, Spielberg is directing and the film is based on the astounding book by noted historian Doris Kearns Goodwin called
Team of Rivals
. Goodwin even worked with screenwriter Tony Kushner to adapt the novel for the big screen.